Q: Hi Sharon, it's lovely to meet you. Can you tell us a little bit about your role at Epro?
I've worked with Epro as their Office Manager for the past four years. As you can imagine, this means I have a variety of responsibilities extending across various facets of the company. I have mainly handled HR and finance tasks, however, I recently received a promotion to Business Operations and Quality Manager!
We recently achieved ISO 9001 accreditation, an internationally recognised standard for quality management. The certificate demonstrates Epro's commitment to quality. This was a big task for the business with months in the preparation and one that I am very proud to be involved with.
In my new role, I will oversee ISO 9001 audits to ensure ongoing compliance. This role involves guaranteeing that we all follow the processes and policies we initially established to achieve the accreditation in the first place. It's an excellent opportunity for me, and I'm really excited about taking on my new responsibilities.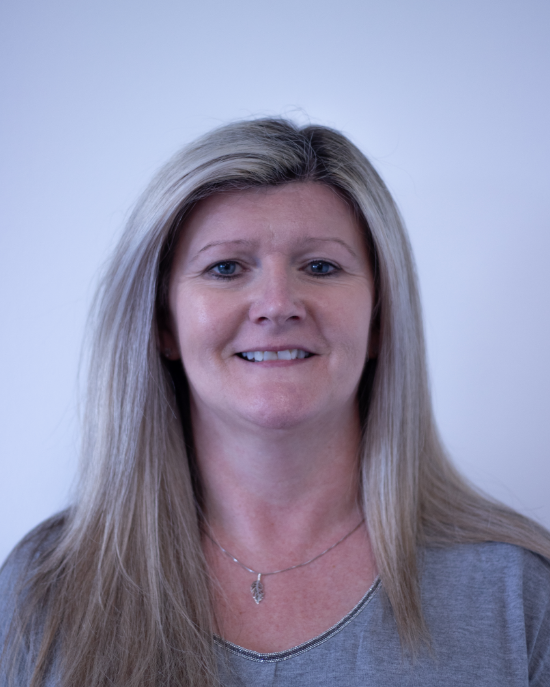 Q: What would you say you enjoy most about your job?
Where do I start? Firstly, the team at Epro are all fantastic. Everyone is so passionate about their jobs and I love working alongside them. I'm deeply invested in contributing wherever I can. My role involves working closely with everyone in the network, and I take great pleasure in streamlining processes to make the team's day-to-day tasks more manageable. No two days are ever the same for me. One day, I could be handling invoicing; the next, I could be setting up contracts; the next, I could be inducting a new employee… Every day brings a unique set of challenges.
Q: Did you have any prior experience in healthcare before joining Epro?
Unlike most of the team here, before joining Epro, I had zero experience in the healthcare sector. My background actually spanned 20 years in financial services. Luckily for me though, while I didn't have direct experience in healthcare, my previous career gave me lots of transferable skills for the job I do here with Epro.
Q. Wow, okay. So, what was it about Epro that made you want to get involved?
As soon as I found out about Epro I was excited, purely because of the profound impact our products can have on people's lives. I was ready for a new challenge, and Epro presented an opportunity to be part of something that truly makes a difference. And while my role doesn't involve interacting with customers directly, I'm working hard in the background to ensure everything runs smoothly for the team and the business. I find a great purpose in knowing that, in my capacity, I contribute to enabling Epro to make a significant and positive impact.
Q: Outside of work, what do you enjoy doing?
Outside of work, my primary role is being a mum; despite the fact they are both grown up now – I still love to spoil them! I also enjoy spending time in the kitchen, cooking for friends and family. Another hobby of mine – when I can find the time for it – is learning to play the saxophone. I was lucky enough to be gifted one and it would be my dream to play it well. I'm also really into my exercise and have been part of the 10,000-step challenge with the team here at Epro. It's just good to get moving, especially since the onset of COVID. I believe it's crucial for people to get outdoors as often as they can and take a walk, especially when they are working at home.
Q: That's great, Sharon. Finally, what is one thing you would like readers to know about yourself or Epro that they might not know already?
One thing I want readers to know about Epro is that our team is full of incredibly talented individuals. The impactful work we do gives me a profound sense of pride. The fact that we just achieved our new ISO 9001 accreditation shows the commitment to excellence everyone displays here. I'd say that's what helps us stand out from the crowd.