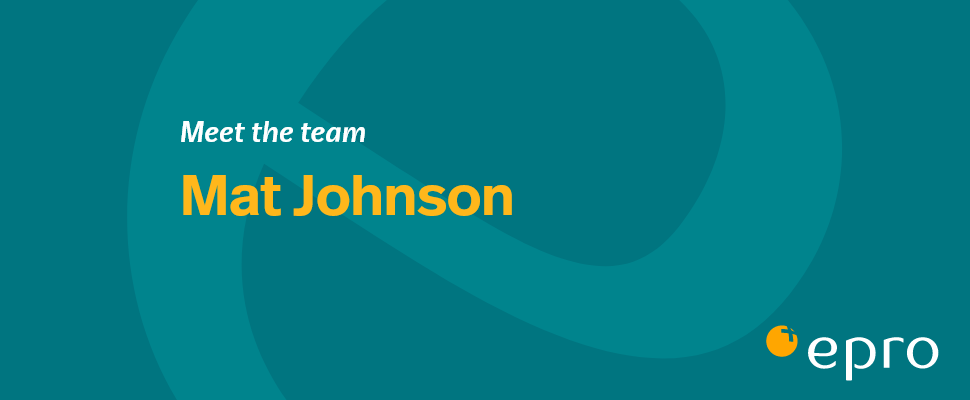 Q: Hi Mat, it's lovely to meet you. Can you tell us a little bit about your role at Epro?
As one of Epro's Project Implementation Consultants, I work with numerous teams and contribute to multiple aspects of our operations. However, I'd say my main responsibilities include providing internal training, customer training, and general project management support. A crucial part of my work involves the art of effective communication because I have to explain intricate concepts in a clear and understandable way – effectively, translating technical terminology into customer-friendly language and supporting our users to have a clear and comprehensive understanding of our systems so they can get the best out of them.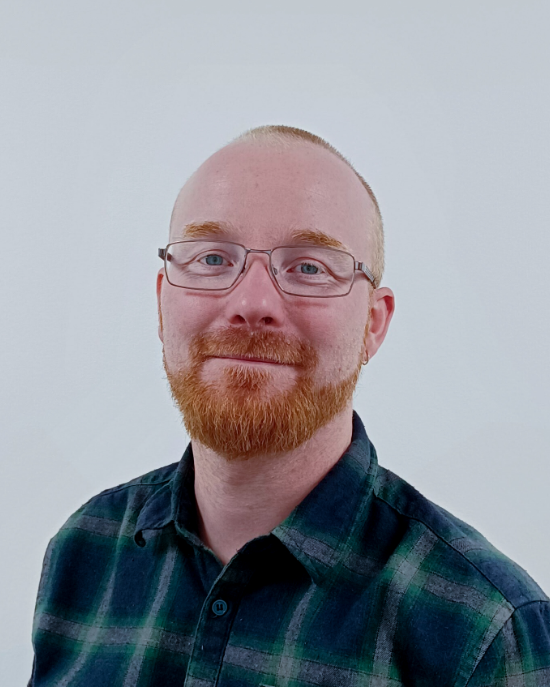 Q: What would you say is the thing you enjoy most about your job?
There are so many things I love about my job here at Epro. For starters, I love working within a tight-knit team because it allows me to see the direct effect my work has on the business. I also enjoy seeing the positive impact our solutions have on our clients and their patients, which is incredibly motivating. There are never two days the same, which keeps me on my toes – I just find it really exciting.
Q: Amazing. Can you tell us about your career journey and how you got into healthcare?
I love IT so I started my career in IT support, where I mainly helped libraries and local government. However, after a few years of this, I decided to go down a completely different route. Because I've always had a passion for helping other people and making a positive impact, I transitioned into working with social enterprises and homeless shelters, which I absolutely loved. Unfortunately though, this role required me to spend a lot of time on my feet for extended periods, and my body started to suffer as a result. I decided I needed a change of pace and after a bit of research I eventually came across Epro. Since then, I've never looked back!
Joining Epro has been particularly fulfilling for me because it aligns with my core values and aspirations – helping people. The work we do here is undeniably beneficial for the Trusts we work with and, ultimately, their patients. Because of this, joining Epro has been a perfect fit for me, both professionally and personally.
Q: Outside of work, what do you enjoy doing?
Outside of work, anyone who knows me will tell you how much I love bicycles. They have always been a lifelong passion of mine. Whether it's building and repairing them or the simple pleasure of going out for a ride, I love everything about them. I'd say I'm at my happiest on my bike, travelling around and exploring the countryside.
In addition to my love for bikes, I also do a lot of charity work. One of my most rewarding endeavours has been with the Bristol Bike Project. Here, I've had the privilege of participating in collecting bike donations and collaborating with other dedicated volunteers. As part of this initiative, I've taken on the role of teaching people how to ride bikes and refurbishing donated bikes to get them back on the road. This project holds a special place in my heart because it helps people from all walks of life get out on two wheels and positively impacts my community.
Q: That's great, Mat. Finally, what is one thing you would like readers to know about yourself or Epro that they might not know already?
Epro excels in the art of bridging gaps, functioning as the small but essential cog within a much larger machine for the Trusts we work with. We fill the void in various workflows, and our team excels at creating tailor-made solutions that effectively cater to the specific needs and desires of our clients. The advantage of being such a close team is that we can swiftly adapt and provide efficient solutions. As well as this, I take a lot of pride knowing that myself and the team are always there to support the Trusts we work with to get the most out of our systems.