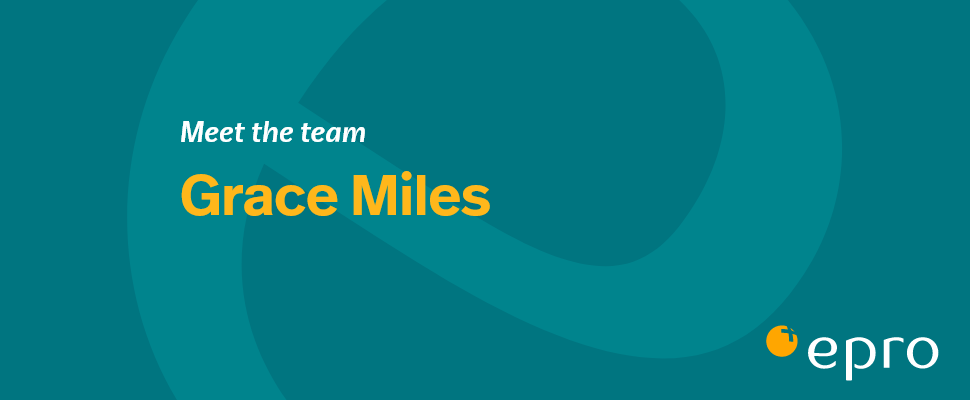 Epro is delighted to introduce you to our newest account executive, Grace Miles. Don't be misled though, for the last nine months, Grace has been spearheading our ISO 9001 Quality Management System accreditation – and, after having delivered such an outstanding project, we simply had to snap her up as a full team member of the team.
Here's a bit more…
Q: Hi Grace, it's lovely to meet you. Can you tell us a little bit about your role at Epro?
Well, as you rightly pointed out, I joined Epro in February 2023 to lead the ISO accreditation project. It was an intense project, with clearly a lot riding on the outcome, but it was also one that I really enjoyed, with clearly defined objectives, parameters and deadlines – plus it gave me an opportunity to interact closely with every single division of the business and really get under the skin of Epro's values, our processes and – fundamentally – what makes Epro, Epro.
All of these skills will, I feel, lend themselves extremely well to my new role as account executive, working under the direction of Enrico Buglione, helping to support and grow our existing accounts.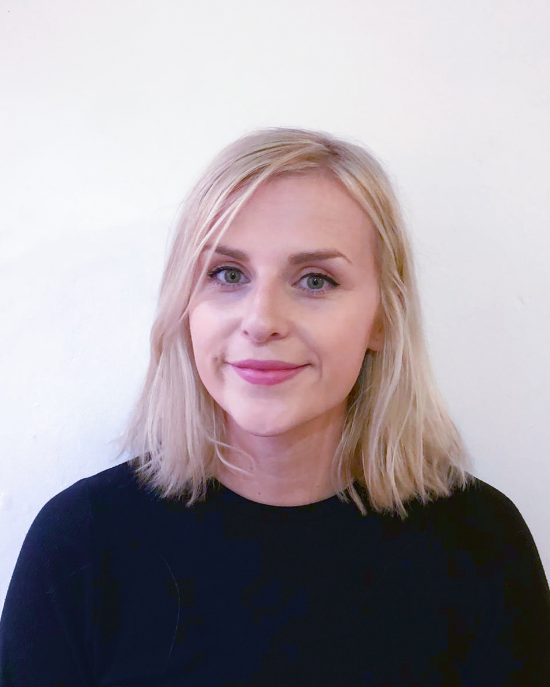 Q: Great, thank you Grace – so interesting. Please, tell us – what is your background that brings you here?
After graduating with a degree in marketing management with events, I worked for two mortgage businesses – Which? as a Mortgage Coordinator and then Bennison Brown where I held a role as Business Operations Manager.
I don't have a healthcare background as such, but both my parents were originally mental health nurses so growing up, I've always felt a draw towards wanting to contribute to the NHS in some way. I have also seen the difference that clinicians make in the field, through volunteering in the medic tents at festivals including Glastonbury and Reading. It's an amazing experience and I don't think many people realise how many specialisms are on hand – also as volunteers – from dentists, cardiologists, podiatrists, anaesthetists – the teams are always amazing; they can literally be life-savers, which is so inspiring.
Q: And what about you, personally?
Well, living in Bristol, I'm pretty lucky. Being from Cornwall originally, I like walking on the weekends – whether it's in the downs or on the beaches. And of course, a good walk has to be followed by a nice meal, which we're spoiled for choice here in Bristol.
Q: We couldn't agree more! So finally, what's something you would like people to know about you or Epro that they might not?
This is quite a tough question, because even though I've worked with Epro for the last nine months, it's really only been in the last few weeks that I've started to see the product in detail. But I have to say, every time I've learned something, I think "Wow" – I can see just how beneficial that functionality might be, or understanding why it was designed that way. The more I learn, the more proud I am to be a part of the Epro team – I guess that's the best answer I can give you at this stage.
Grace, that's perfect… It's been lovely to get to know you a bit better. Congratulations on your new role and we look forward to watching your progress!