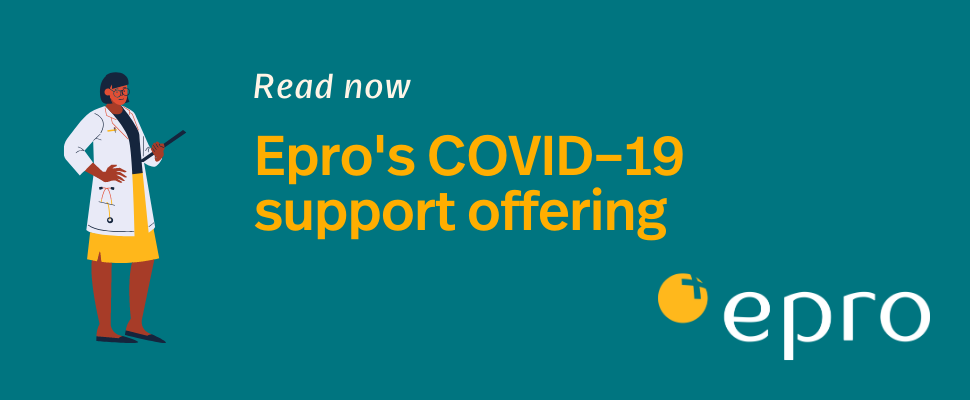 Thank you. If you are reading this and you work for the NHS, we here at Epro want to thank you.
We know you are tired. We know you are working longer hours, with higher pressures, with intense scrutiny.
As a trusted partner of Trusts around the UK, we know how hard you are working in this COVID-19 world: from nurses to healthcare assistants, to laboratory scientists to consultants, orderlies to support staff.
All of us at Epro stand with you:
We're giving all of our Trusts our Alerts Module for free
We're discounting Templates by 50% for the next 8 weeks
We're offering a 24/7 support package
Supporting homeworking 
Some of your healthcare professionals and support staff will now be working from home, following social distancing guidelines. We'll be speaking to you later this week or next week about how we can help users working from home to ensure the data they send to Epro systems is secure. If you'd like to schedule this chat around your other commitments, please let me know and we can get something in the diary.
How else can Epro help?
We are a collaborative organisation. If you have ideas about what is needed from your Electronic Patient Records, Digital Discharges, Digital Dictation, or more, we want to hear it.
Whether it is a COVID-19 request or a more general blocker to your process, we will work tirelessly, together, to help you help your patients.
If you want to talk in more detail about this or any other support we could offer you, please email Adrian at adrian@epro.com