Epro's success stories to be revealed at EHI Live
Modular EPR provider to share lessons of supporting clinicians with digital tools that improve access and use of clinical information, at major digital health show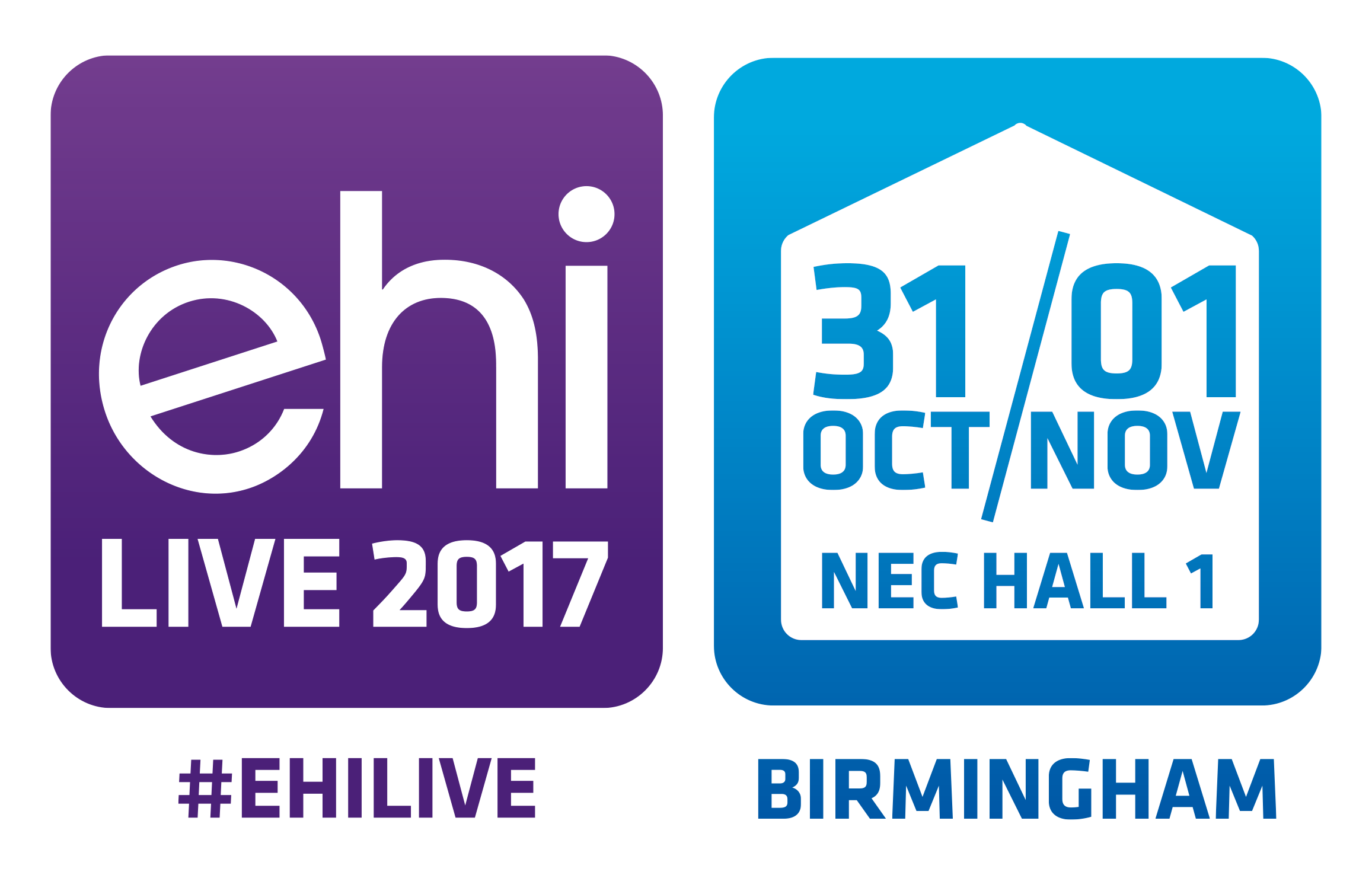 Modular electronic patient record (EPR) provider Epro is set to reveal how its digital clinical toolkit is supporting clinicians in delivering paperlite and more efficient care across the UK's hospitals wards and departments, at a forthcoming major digital health show.
From 31st October to 1st November 2017 Epro will be exhibiting at EHI Live, widely recognised as the UK's largest e-health exhibition. Located on stand F15, Hall 1, The NEC in Birmingham, the Epro team will be on-hand to share insights and experiences in supporting 22,000 users daily.
Deployed across 15 NHS trusts, Epro's software has been developed with a clinical focus, ensuring usability, speed and interoperability are at the fore across all of its 28 modules, including handover lists, digital dictation and discharge summaries.
Available to discuss success stories and answer product questions at the show will be: Dr Adam Towler (founder and product owner), Bob Gilkes (CEO), Keli Shipley (commercial director), Dr Francesca Leithold (head of professional services) and Shawn Dominy (implementation consultant).
Delegates will be able to find out how Epro works closely with its customers to develop a solution to best meet their requirements. Projects at customer sites, Hillingdon Hospitals and Taunton and Somerset have achieved positive results.
Matt Kybert, head of systems, The Hillingdon Hospitals NHS Foundation Trust, said: "We chose Epro's software for our electronic discharge summaries because it has a clean user interface, good interoperability and scalability, but the main reason was that the users liked it."
Whilst Dr Luke Gompels, consultant rheumatologist and chief clinical information officer at Taunton & Somerset NHS Foundation Trust, commented on the wider benefit to their digital strategy: "Epro has been greatly valued by clinicians. Further digital access to key clinical information to improve patient care is another significant milestone on our journey towards implementing a fully electronic healthcare record."
Keli Shipley, commercial director at Epro, said: "Paperlite working in hospital environments remains a key objective for many NHS trusts as part of their wider digital journey. For these type of IT projects, clinical engagement is a must. Busy, hard-working clinicians rely on well-organised, structured and accessible patient information – something we've recognised since our founding. We've spent countless days and nights hand-crafting digital applications that clinicians love to use."
Among the key speakers at EHI Live are Will Smart (CIO), NHS England; David Walliker (CIO), Liverpool Women's Hospital and (director of IT), Royal Liverpool and Broadgreen University Hospital; and Joe MacDonald (director connected health cities chief), North East & North Cumbria and (clinical information officer), Northumberland, Tyne and Wear NHS Foundation Trust.
To arrange a meeting or product demonstration, contact Keli Shipley on 0117 379 0066 or keli.shipley@epro.com
For more information on EHI Live, visit: https://www.ehilive.co.uk/