Epro joins interoperability action group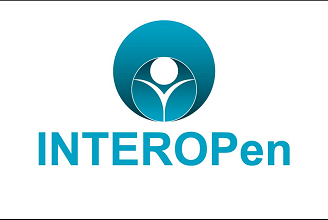 Modular electronic patient record (EPR) company Epro has joined action group INTEROPen to support the development of open standards for interoperability in the health and social care sector.
The fast-growing group brings together individuals, industry, standards organisations and health and care providers to 'collaborate on the design and application of technical interoperability standards'.
Epro will provide its expertise and experience of integrating systems across its 15-strong NHS customer base, covering areas such as import of historical data, integration with legacy systems, data exchange, data validation, developing APIs and governance.
The company has a proven track record of interoperability, having integrated over 50 systems and data sources across its 15 NHS customer sites. Epro's software is popular among clinicians in part because data and user access is enabled across connecting systems within its user interface, reducing unnecessary duplicate log ins, 'context switches' in data presentation, and other repetitive tasks across a workflow.
Dr. Adam Towler, founder of Epro, said: "The best integrations are invisible, and we've long promoted the need to make health software user-friendly to ensure clinicians and administrators are better supported across workflows. Interoperability has always been important to this ethos, especially as integrated care initiatives such as Sustainability and Transformation Plans continue to progress.
"And it is critical that systems, whether best-of-breed or large EPR solutions, integrate seamlessly. If not you lose the advantages very quickly and you can easily be asking users to make unnecessary changes to their natural work process, which at worst can end up with clinicians in a low-grade fight with technology systems instead of delivering care for patients" concluded Dr. Towler.
Epro's NHS customer community has benefited from sharing clinical information faster and more effectively by early adoption of existing standards. This includes Epro software being one of the first in secondary care to integrate dm+d SNOMED codes which is used to record patients' medications and allergies (medicines To Take Away) at four customer sites, and being a pilot member of the first ITK adoption.
The implementation of FHIR standards, however, could further speed integration with other systems, extending the reach of Epro's existing REST interface which stores a combined 25 million clinical documents from NHS customers.
Douglas Livingstone, software development lead at Epro commented on the role of standardisation: "From an industry perspective, the breadth and variety of clinical requirements needed in modern-day medicine means that it is highly unlikely that any one software provider can be everything to everyone. Accessible, well-documented, standards will enable systems to share data and come online reducing the need for additional integration work, meaning health and social care teams can access the best digital tools to do their jobs as best as possible."
For more information on INTEROPen, visit: www.interopen.org
About Epro
Founded in 2001, Epro, a modular electronic patient record company, was established to support frustrated clinicians with technology to streamline medical workflows and simplify administration work within hospitals. Today, fifteen NHS organisations and over 22,000 users trust Epro's solutions for digital dictation, clinical workflow, patient journey, and document management. Clinical usability, speed, interoperability and safety standards are continually placed at the forefront of Epro's software design to help busy hospitals realise as many safety and efficiency benefits as possible. For more information visit www.epro.com
Follow us on Twitter (@Epro_health) and LinkedIn (Epro_health).
About INTEROPen
INTEROPen is an action group made up of technology and NHS organisations and continues to grow. The group has been developed to accelerate the development of open standards for interoperability in the health and social care sector. It will complement the work of the Code4Health Interoperability Community and has the support of NHS England and NHS Digital.
The group is open to all health and care IT suppliers to join – companies interested in getting involved or looking for more information should contact the group by emailing suppliergroup@interopen.org.
Updates on the group's activity will be shared on Twitter via @INTEROPenAPI.