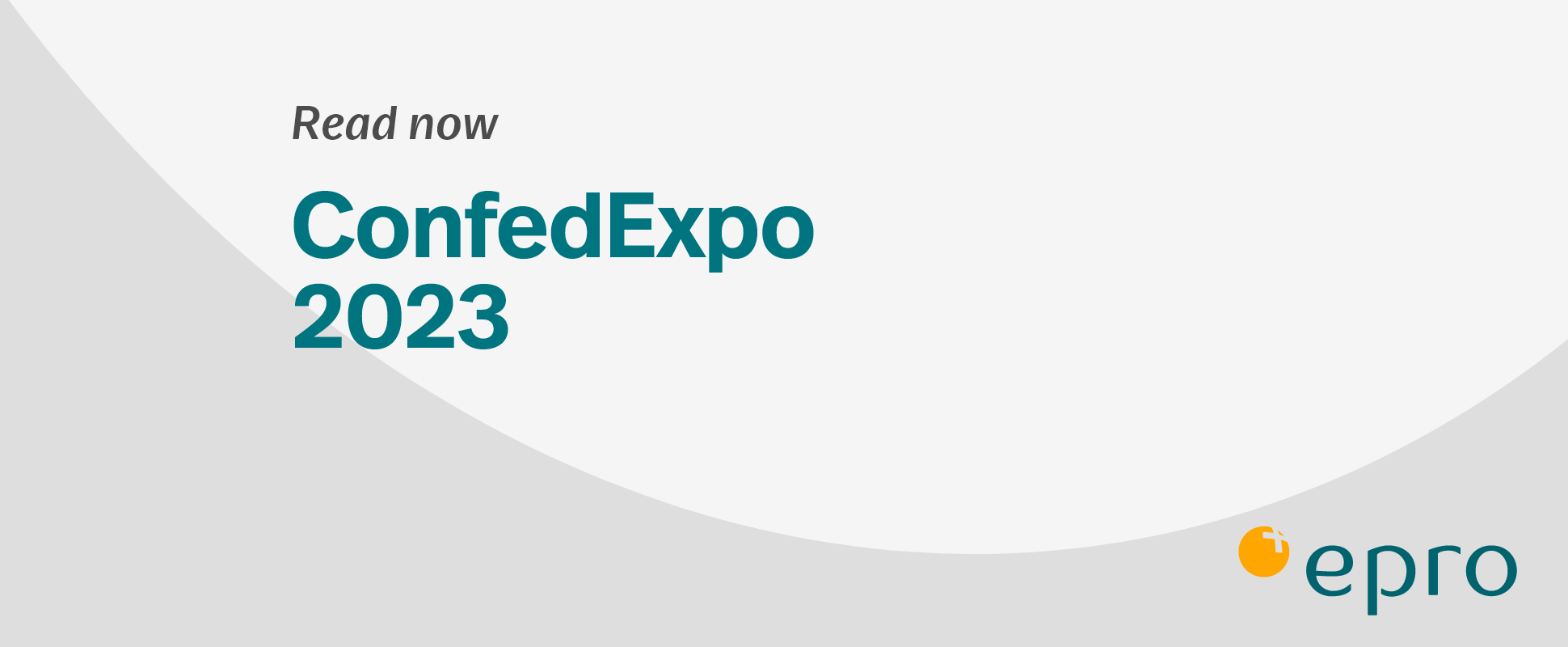 The Epro team was thrilled to attend the NHS ConfedExpo 2023 this month in Manchester, one of the most significant healthcare conferences in the UK that sees health and care leaders and their teams unite, network and share insights at a time of transformation and recovery.

Taking place across the 14th and 15th June at Manchester Central, the event was predicted to attract around 5,000 attendees across the two days, hosting over 140 sessions including high profile speakers, feature zones, theatre sessions and a range of networking opportunities to delve into with aims to foster networking, spread learning and drive change in health and social care.

This event was a particularly exciting one for our team, as we had the pleasure of exhibiting with our own stand this year and were proud to be exclusively launching our brand new next gen unified digital health platform, Epro23. Epro23 builds on our 15+ years of providing clinical information systems to a number of NHS Trusts, with over 64,000 users and 22 million patient records in its care. It expands on our existing functionality, incorporating integrated referrals, task management, notifications and speech recognition – all in a responsive and intuitive interface designed to natively support touch and mobile use. So naturally, after what felt like a long time coming, we were eager to showcase and get feedback on this new platform with our peers and NHS leaders.

We had a fantastic amount of visitors to our stand – with credit due to the internal team who pulled off almost a completely new branding exercise specifically for the event and platform launch – and were incredibly grateful to receive such positive feedback from numerous clinicians and wider NHS stakeholders. We enjoyed discussing how Epro can help NHS organisations increase clinical productivity and deliver better patient care.

As always, it was insightful to visit other organisations' stands and have conversations with other players in the market, potential partners and attendees in general. Now more than ever in a post pandemic and hybrid working world, we truly understand and believe in the importance of attending in person events to remain up to speed and relevant within the healthcare industry and to absorb the latest insights, perspectives and products circulating the market.

With this, we also attended a number of interesting and knowledgeable sessions across the two days. We found the Secretary of State, Steve Barclay's keynote session to be particularly promising for the future of health technology budgets as he assured listeners of his commitment to protecting the technology budget. If there is one thing that is clear from attending these events, digital health objectives remain fundamental for the future of clinical productivity and patient care and to hear NHS leaders recognise and protect this is a huge positive for the digital healthcare industry.